David McKittrick
Photography
---
---
Visit the gallery pages to view images.
Select other links to get price and order information, material specifications, etc.
Image Gallery 5 added in late July with photos from recent trip to Colorado and Wyoming. Note that a few additional images from that trip were added to Galleries 3 and 4 to replace existing images. Hope you enjoy them!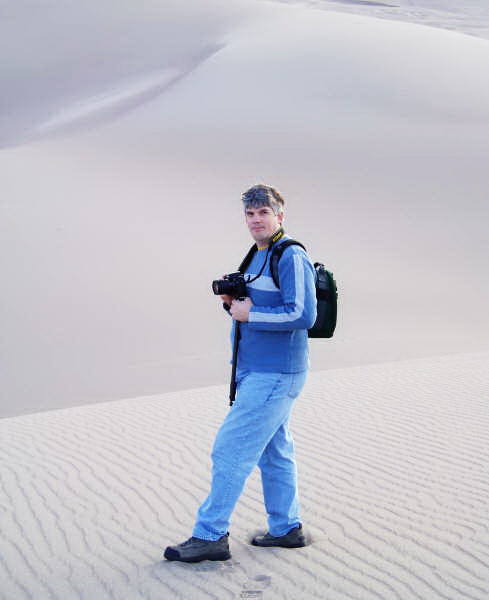 Dave catching the early morning light at Great Sand Dunes National Monument in Southeast Colorado.
(Photo courtesy of the lovely and talented Lisa Parish)



©2005 David Emerson McKittrick, All Rights Reserved. Unauthorized use of images contained herein constitiutes violation of copyright